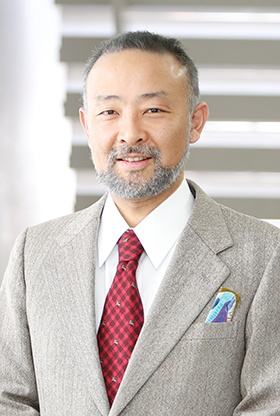 President's Message
 Fighting to the last person has been our national ideal. However, since such national war belongs to the past, now we have to think of what ideal to live by. Let us protect the last person's right to life! Cannot we newly reconstruct our national ideal according to this principle?
Makino, E. (1924) The Last Person's Right to Life, Jindosha Publishing, p.90. (in Japanese)
 These are the words of Eiichi Makino, a Professor at the former Tokyo Imperial University, from one century ago. Although he was not a social worker, rather a jurist, the phrase of 'the last person's right to life' was spoken by Makino at a meeting hosted by Ichiyosha to where he was invited by Kosuke Tomeoka. This enigmatic phrase of 'the last person's right to life' has its implications and it encompasses important ideals that are still relevant today, one century later.
 In the first place, what was the background for speaking about 'the last person's right to life'? When this statement was made in 1924, the wording about the right to life in Article 25 of the Constitution of Japan did not exist yet and the concept was not well spread at all. Makino, who was well read in western constitutions and human rights as an expert, was of course aware of the right to life in the Weimar Constitution, but if we read his full speech, it shows that it is based on the motif of a parable of Jesus. In fact, it is about Chapter 20 in the Gospel of Matthew, namely the Parable of the Workers in the Vineyard. It is a strange tale about 'the first' who came to the vineyard early in the morning and did long and hard work, and 'the last' who could not get hired earlier and came only after five o'clock in the afternoon and almost did not do any work at all, and that yet they were both paid equally anyway. Makino received inspiration from the landowner's words stating that 'I want to give the one who was hired last the same as I gave you' (Matthew 20:14). Moreover, based on this motif, it seems that he specifically stated the phrase projecting it to Kosuke Tomeoka's welfare practice who was looking for 'lost sheep'. He was touched by Tomeoka's welfare practice who was eager to support 'the last person's right to life' in form of caring for youth who committed crimes, were frowned upon by society and lost their way.
 Today, we face widespread inequality in society, still rampant human rights infringements and discrimination, rising severe poverty, unemployment, unjust treatment of people with disabilities, child abuse in the family, domestic violence, social withdrawal, discrimination of minorities and so on; there is no end to listing social problems. The urging issue of post-COVID-19 problems are the same. These problems pose issues for whole society, but when looked at closely, they depend on how society can protect 'the last person's right to life' as Makino stated. We can say that this is the mission of social welfare.
 The Japanese Society for the Study of Social Welfare (JSSW) is a large organization that was established in 1954 and currently embraces 4,427 members (as of July 1, 2020). At the society, we conduct research from various perspectives to build a society where all citizens can mutually recognize diverse values and everyone's human rights can be protected. Also, we are mainly engaged in the following activities: organization of academic gatherings (annually two national conferences and JSSW forums in regional blocks), publication of the society's journal Social Welfare Studies (four times annually) and our English e-journal Japanese Journal of Social Welfare (once annually), presentation of the JSSW Award (Academic Award and Incentive Award), exchanges with related academic associations in Japan and in other countries. We particularly focus on international academic exchange and have been engaged in tripartite exchanges. In addition to academic exchanges with the Korean Association for Social Welfare Studies, we have also built ties with the Social Welfare Research Committee of the Chinese Sociological Association.
 I sincerely hope that many visitors will learn about the appeal and depth behind social welfare research and join us in our quest for 'social welfare as an academic discipline'.